The Hostess of Brugmansia Manor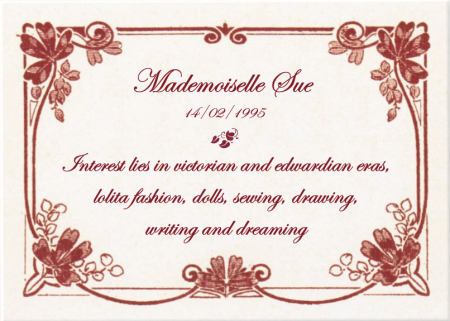 Calling card
Welcome to my home, Dear ♡

I'm Sue.
I was born on Valentine's day and maybe it's the reason I'm such a romantic.
This place may not be well furnished right now but I'm hoping I can share some of my hobbies with you soon enough, as well as some of my little world.
In the meantime, I hope you'll have a peaceful time at Brugmansia Manor.
Where to find me
Tumblr
Journal d'une sucrerie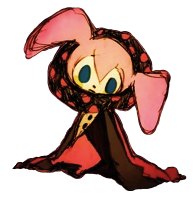 Same aesthetic as here
Glittery Blueberry Blood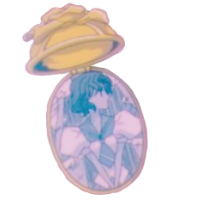 80s pastel blog with a focus on anime
Instagram
Brugmansia Manor

Photos of my dolls
Here